The future is coming. Property management is finally being dragged out of the dark ages. 🔮
At a recent conference held in Taupo for the New Zealand Realtor's network of property managers, our team was able to discuss with some of the leading property management agencies across the country, the changing face of our industry.
---
Over the last two years, the industry has changed dramatically and this shows no signs of slowing down.
So, what will property management really look like in 2050? Are robotic property managers on their way? And what are we doing to keep up? 🤖
---
The definition of technology is 'the application of scientific knowledge for practical purposes, especially in industry.'
Technology has the potential to revolutionise the way that the consumer uses property management. This is true for both tenants and landlords.
We have been working extensively with the likes of Tapi, a group of developers who have created an app to enable tenants to report maintenance issues. 🛠
---
We use interactive 3D walk throughs, video inspections, owner and tenant online portals and are currently working on developing accounting feeds to Xero so our owners can get their financial data at their fingertips – anytime, anywhere. 📱💻
---
All of this helps save time and makes our property managers more available to our clients. Property management companies could also begin to diversify. With the introduction of apps like AirBnB, Rentberry and more, property managers could be forced to expand to keep up with the growing demand for these types of services.
Not necessarily the best investment solution in terms of guaranteed return on investment, AirBnB has grown in popularity as it offers flexibility and freedom with the property against the stable returns of a fixed term tenancy. Dictated to by the market, companies could begin to adapt and offer a full AirBnB service to their owners.
Whether it's flying cars, robots everywhere or the ability to take a vacation on Mars or the moon, the future paints different pictures for everyone. One thing that can be for sure though is that technology will play a huge part. 🚀
---
Property managers could soon find themselves sitting in a self-driving car or doing live video inspections via drone footage. 📸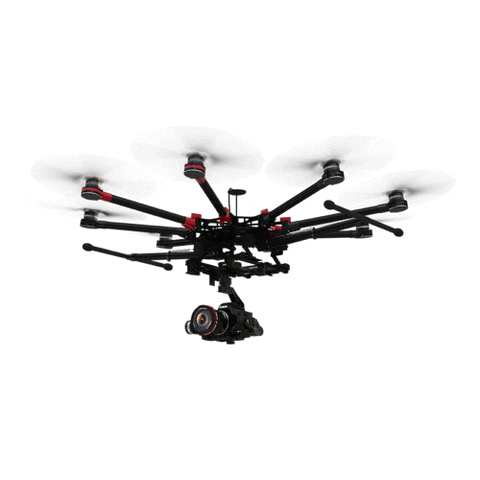 ---
Landlords will have the ability to freely communicate with the property manager during inspections. Property managers might even be able to do inspections remotely! What is for sure though, is that landlords and property investors will have more access to their property manager.
With technology freeing up a lot of their time, property managers will be more available to their clients, helping them to expand on their portfolios or develop their existing portfolio. Property managers will become more than just the person who collects the rent. An investment consultant and partner, landlords should start expecting much more for their fees.
With property managers having more time on their hands, what does that mean for our industry? We see more properties being managed by fewer companies. 🏘
Source: Property IQ
---
The increased availability that a property manager will have because of changing technology will give them greater capacity to manage more property. The companies that are able to get ahead of the game now and futureproof their business by introducing technology will be able to provide more in-depth service to their clients.
This, in theory at least, should guarantee an increase in the standard of property management across the industry and landlords can sleep easy at night knowing that they are getting the best.
A rise in standard will inevitably result in happier tenants. Happier tenants will result in longer tenures. Longer tenures mean less vacancy and less vacancy means better and higher returns for investors. It's clear that technology will change property management for the better.
Knowing that technology is set to play such a huge part, the team at Tommy's are keen users of technology and always looking for ways to improve and further integrate it into our service.
If you or anyone you know would be interested to know how our team are utilising technology to give you the best service, call Jack on 04 979 6363 or click here
Jack Vale
Business Development Manager
Tommy's Property Management