The war is on. 💣
Property managers everywhere are readying the troops.
Private landlords are forming alliances with each other.
It's time to do battle and find out once and for all whether you should use a property manager or whether you should manage the property privately.
Grab your popcorn sports fans. It's about to go down! (Please note, no private landlords or property managers were hurt in the writing of this article.) We also might have a slight bias on this one…see if you can guess what we think!
As the saying goes, there's plenty of ways to skin a cat.
Managing investment property is similar. There is no one way to do it and that's the beauty of it.
Everyone thinks that they have the perfect solution. When it comes to managing your investments though, you want to make sure that whatever the strategy, whoever is executing the plan is doing so clinically.
Property managers have their uses, believe it or not! Private landlords too are often some of the best landlords in the industry!
So what are the true pros and cons of doing it yourself or getting someone else to take care of it for you? 🔑
First up is the issue of time. Time costs money, and it's the one thing that none of us have enough of.
If you find yourself in a position where you have an investment property, there's a high chance that you've worked bloody hard to get it.
In this case, the hard work has probably resulted in an on-going amount of hard work required to maintain the level of performance and lifestyle with which you are accustomed.
A property manager can give you time back. You won't need to pick the phone up to deal with the tenants broken dishwasher when you should really be dealing with the project with a looming deadline.
Tenants can have a problem resolved quickly and efficiently, keeping them happy and you can focus on the important stuff!
Hand in hand with this is the stress factor. 😨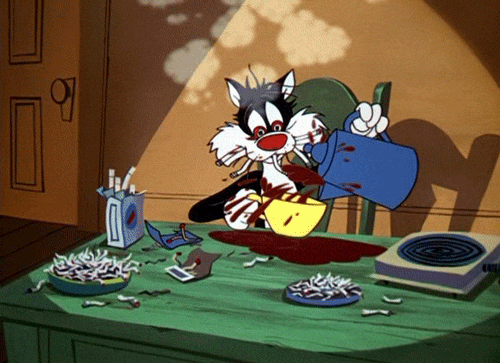 Tenant issues can often come at the worst times. Having someone to soften the blow and take care of these issues will drastically reduce the stress levels that can build up when dealing with these problems.
Property managers mean that you can relax at the end of a long day knowing that it has all been looked after.
Similarly, the increasingly levels of compliance required by a landlord can almost be a full-time job in of itself. These compliance issues won't stop coming through thick and fast, but when you have an expert property manager, you can be rest assured that the buck falls with them.
As property managers, we owe it to our clients to make sure that their property is completely compliant. ✅
Failure to do so would be the end of our business, so it is something that we take extremely seriously!
Of course, when you are in control of these compliance issues yourself, you can have the peace of mind to know that they have been done 100%.
With so many new compliance matters coming up more frequently, it can be an uphill battle trying to keep on top of them all. 😥
Of course, the standard of property managers across the industry varies massively but finding a great property manager should almost guarantee that any concerns around compliance will be well taken care of.
Property managers also bring more to the table than themselves. They often have an extensive network of property accountants, mortgage and insurance brokers, tradespeople and renovation experts. While this may seem insignificant for the most part, many property investors just want to focus on growing their portfolio.
Having a property manager with a great network means that you can focus purely on growth of your portfolio and let them worry about the rest. ☕ Similarly, if you aren't interested in growing your portfolio, the network of a property manager will allow you to put your feet up and focus on things you enjoy doing more.
So to summarise, managing and investing in property is enjoyable. Being hands on may feel like you are in control of your portfolio, but employing a property manager will give you your valuable time back, allowing you to focus on either growing the portfolio you already have or simply doing things that you enjoy better.
Going away on holiday can be done with no concerns and the reassurance that your property empire will be looked after.
No longer will the phone ringing strike fear into your heart. 💔
It will allow you to sleep easy at night knowing that tenant's issues are well taken care of and the compliance issues are no longer a problem.
Their extensive networks mean that they can connect you with the people who will help you achieve your investment goals, but most importantly a great property manager will make you feel full of excitement about property investment again.
Let us take the stress out of investing in property and give us a call to see how we can help. Ring Jack on 04 979 6363.
Jack Vale
Business Development Manager